ENGLISH AS AN ADDITIONAL LANGUAGE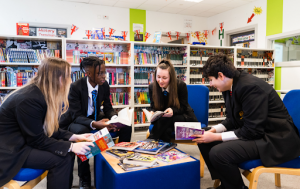 We have many students from a variety of different nationalities within our school family and pride ourselves on ensuring that students who join the Trinity family with English as an additional language (EAL) are supported to make outstanding academic and personal progress. Our aim is simple: to ensure that each student coming to join us at Trinity, for which English is not their birth language, reaches his/her potential both academically and socially within our family.
We work closely with Middlesbrough's Ethnic Minority Achievement Team (EMAT) so that our school has access to enough background information to ensure all students are treated with a sensitivity which respects the sometimes traumatic and emotional journey from their homeland. EMAT provides us with specialised teaching assistance whether it be in a classroom setting or on a one-to-one basis. students are provided with facilities to translate work bi-lingual dictionaries, some qualify for extra exam concessions and teaching staff have access to specialist training and advice whenever they need it.
Our in year admissions protocol ensures a smooth integration into Trinity Catholic College for all students including those with EAL. The practical admissions procedure ensures that there is support for families when completing admission forms, free school meal applications and transport requests but equally there is special consideration of the social aspects of joining school when a student has EAL such as providing a buddy for each student. To support language acquisition students are placed into top sets where the subject is setted.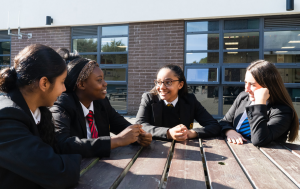 All EAL students are assessed for language skills prior to starting at Trinity during the initial meeting with parents. After a settling in period the specialised EAL Team work closely to ensure that personalised support is provided, enabling the students to have a smooth and reassuring integration into the Trinity family.
EAL students play an important part in our diverse community, most notably in the extra-curricular life of the school where they are able to display their many talents and achievements.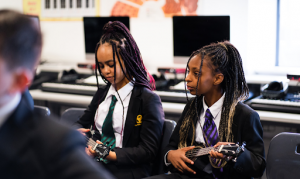 Perhaps we should let the students speak for themselves. During a survey of EAL students' views, all said they enjoyed school and appreciated the help and support teachers gave them and particularly liked the fact that staff supported the development of their language skills.