At Trinity Catholic College we are committed to safeguarding and promoting the welfare of all our students, staff and visitors.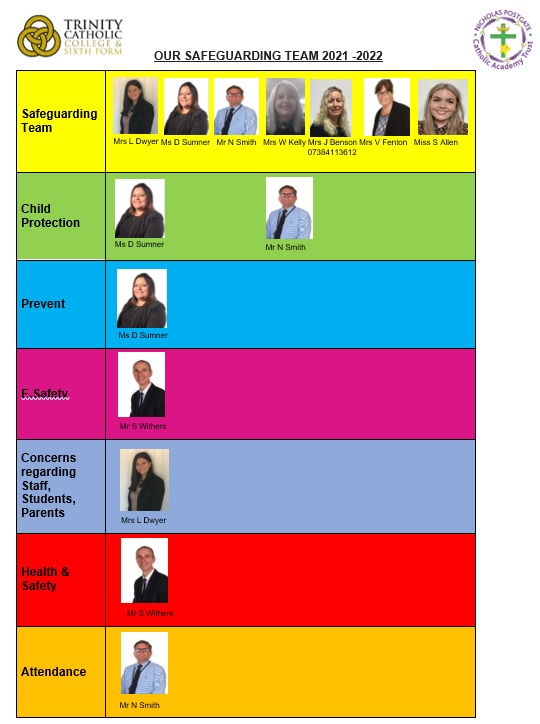 If you have a concern about a child's safety please contact any of the staff above.
Please read our Safeguarding Leaflet here
Please read the statutory guidance for Keeping Children Safe in Education here
Please find our Child protection and safeguarding policies from our policies page.