Settling into life at Trinity
Parents are often concerned about their child's transfer to secondary school. Our experience is that pupils settle in smoothly. We have a thoughtfully developed induction programme which commences during the autumn term of Year 6.
Spring Term

– Head of Year 7 visits our primary feeder schools for an introduction session with staff and pupils. 

Summer Term

– Senior staff from Trinity, including the Pastoral Team who will be responsible for Year 7, visit pupils in our partner primary schools. Parents are invited to these meetings to discuss all aspects of the transition. An information pack is distributed to all parents to help a smooth transition from Year 6 into Year 7. 

Summer Term

– Towards the end of the summer term all Year 6 pupils coming to join us in September are invited to college taster days. They meet their new classmates and their Form Tutor and receive an information booklet to help them make a confident start at Trinity Catholic College.
We also hold an Open Evening at this time for both parents and our new pupils.  Full details of Induction arrangements will be sent out following the May half-term holiday.
Home School Agreement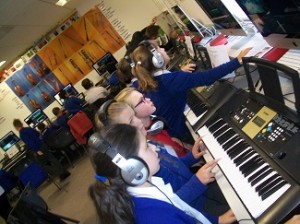 Before students join us we ask parents to sign a Home School Agreement which lays down the responsibilities of the school, parents and child. This partnership plays a major role in ensuring high standards of behaviour and development, both intellectual and social. Do not hesitate to contact the school if you have any concerns.